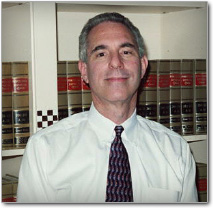 Walter Z. Steinman
ISLN: 901708746
Member
wsteinman@steinmanlaw.com
For more than forty years, Walter Z. Steinman has been a plaintiff's personal injury trial lawyer who has successfully litigated civil damages cases on behalf of thousands of clients.  Throughout his career, he has fought for the rights of injured victims and obtained for them the substantial compensation they deserved.   He has excelled in obtaining top results for his clients in numerous federal and state courts nationwide, having been accepted for admission pro hac vice in those jurisdictions, as well as through his admissions to the Bars of Pennsylvania, Louisiana and New York.
Practice Areas
Personal Injuries; Railroad Accidents; Maritime Accidents; Mass Tort Litigation; Commercial Litigation; Automobile Accidents; Wrongful Death; Medical Malpractice; Products Liability; Slip and Fall Accidents; Toxic Torts.
Admitted:
1975, Pennsylvania; 1988, Louisiana; 1993, New York; 1990, U.S. Supreme Court; 1979, U.S. District Court, Eastern District of Pennsylvania; 1984, U.S. Court of Appeals, Fifth Circuit; 1987, U.S. Court of Appeals, Third Circuit; 1988, U.S. District Court, Eastern District of Louisiana; 1988, U.S. Court of Appeals, Eleventh Circuit; 1993, U. S. District Courts, Southern and Eastern Districts of New York; 1994, U.S. Court of Appeals, Second Circuit; 1999, U.S. District Court, Western District of Louisiana
Law School:
Temple University, J.D., 1975
College:
Pennsylvania State University, B.A., 1972
Membership:
Philadelphia Bar Association; Louisiana State Bar Association; New York State Bar Association.
Born:
Philadelphia, Pennsylvania, February 4, 1951